Retail & Commercial
Our services include –
Factories
Office layouts
Shopping Centres
Small Independent retail stores, Cafes, Restaurants etc
Floor space planning
As-built plans
Leasing Plans
Shops fronts and signage
Colours schemes
3D visualisation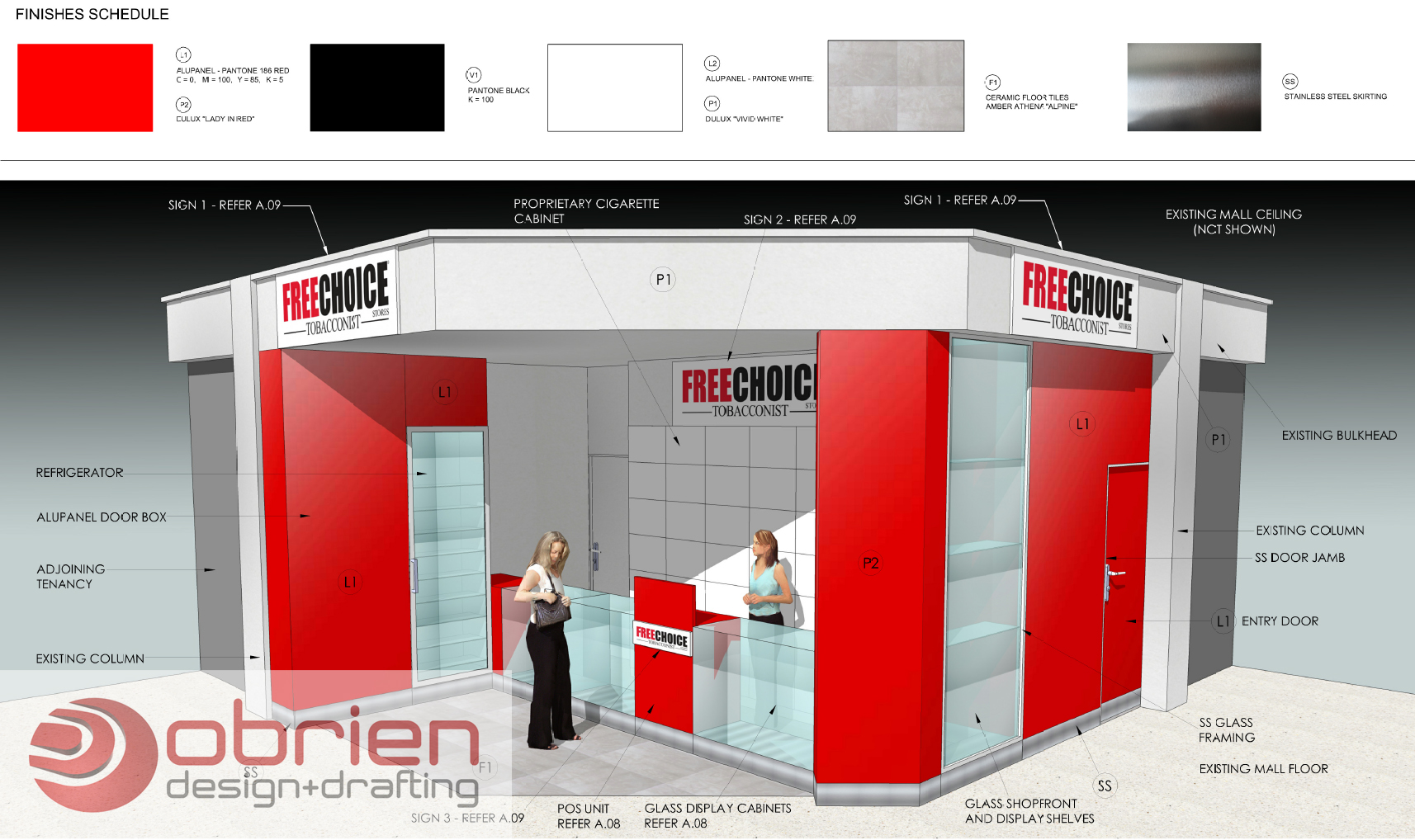 obrien design+drafting have worked with some of the leading names in Australian retailing. We have produced sketch design, colour consultancy, 3D visualizations and CAD documentation for –
– Harvey Norman
– Woolworths
– IGA
– Big W
– Officeworks
– JLL
– The University of Sydney
– NSW Department of Sport and Recreation
The fundamental issue for retail organisations is how to make the most of the available space to convey their image and product clearly and with maximum impact.
 From basic conceptual design, to complete CAD drawing sets, we have the skill and experience to meet the most demanding commercial project.
3D
It can be difficult to visualise a building based on architectural plans alone. 3D modeling of a proposed building makes it easy to understand and appreciate the impact of the proposal.
At obrien design+drafting, we produce 2D & 3D visualizations from basic design concepts, to full photorealistic presentations.
3D visualizations can help sell your development, long before it is built, and are an effective advertising tool.
For a cost-effective, 2D or 3D visualization solution, please contact us for a quote.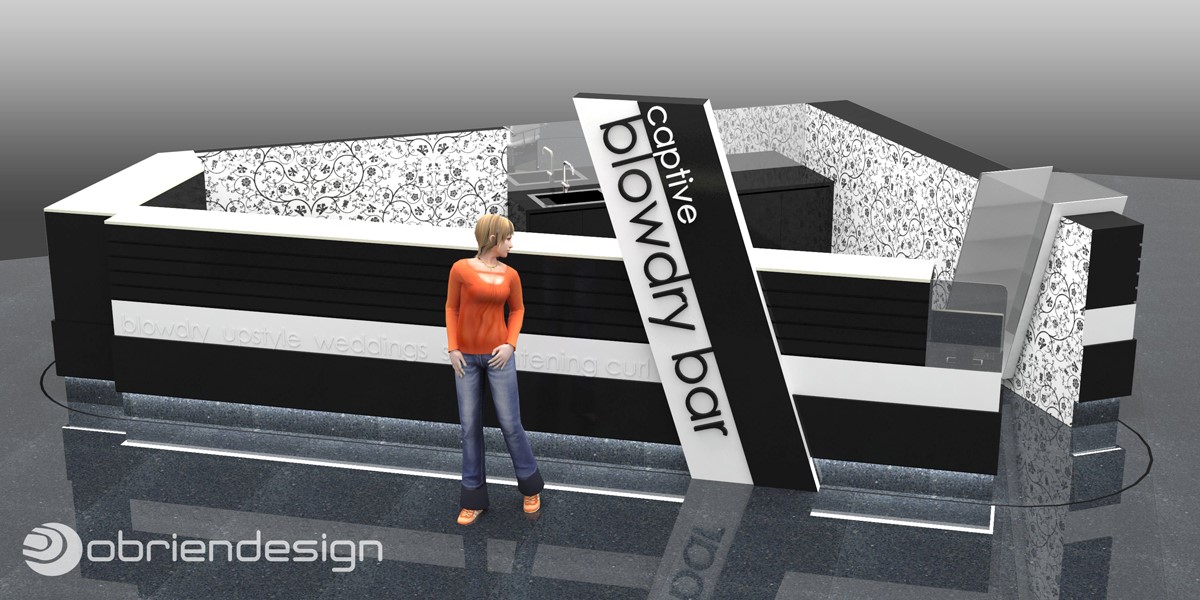 What Our Clients Say...
"This was our 2nd project with obrien design + drafting. Adam is very knowledgeable of BCA requirements, a very good communicator and gives fast turn around. He provided various options then fined tuned the chosen design. The plans were accurate and detailed which made construction easy. I highly recommend their services, we couldn't be happier."
Wayne - Kellyville
"We used obrien design + drafting for our extension and would highly recommend them to anyone. They were enthusiastic and professional throughout the entire process and their customer service was excellent."
Angela - Silverdale
"What a refreshing change to have dealt with this business who care about your project as if it were their own."
Martin - Agnes Banks
"I have been a client of Adam O'Brien at Obrien Design & Drafting for the past 4 years. Adam is a true professional. He takes pride in his work, is creative and innovative, and the results speak for themselves as the end product is impeccable and well presented. Adam delivers when he says he will deliver. He is always willing to help whenever there are issues that need to be resolved and is always available when I need to contact him. And to top it off, he is an all-round nice person who I would recommend to anyone looking for an architect." 
Anthony S - Five Dock
"O'Brien design helped us make our dream home become a reality. They designed our home, completed all plans, and helped us with the approval process. We have been in the house for over a year and could not be happier. Adam was very professional and always went out of his way to assist us with any questions we had. We would highly recommend O'Brien design."
Kirsten M - Wallacia
"Very professional, always willing to help with every issue we had along the way. Assisted with our DA & basix, made it very easy to deal with the council I would definitely use Adam again for our next build."
Steve B - Silverdale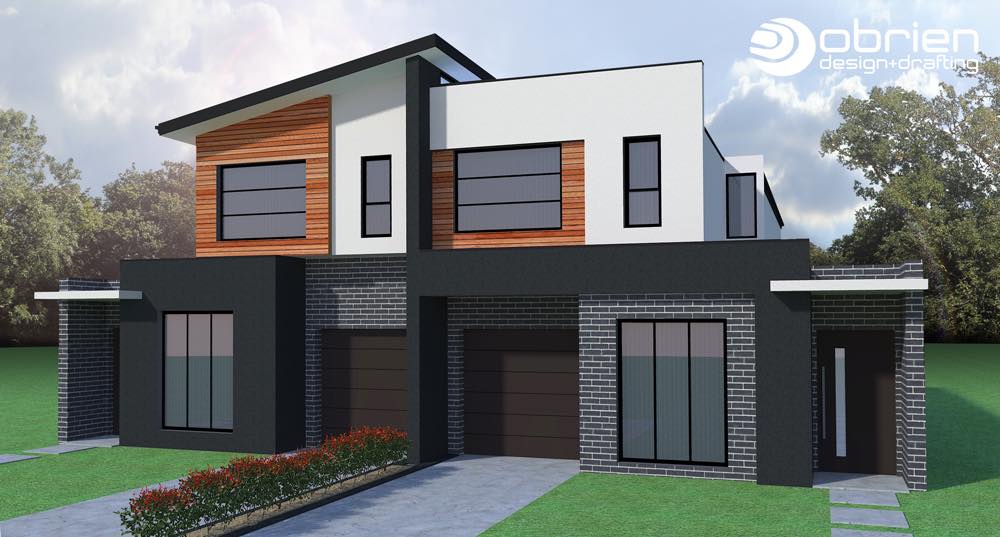 3D
3D graphic we created for one of our developers in Western Sydney.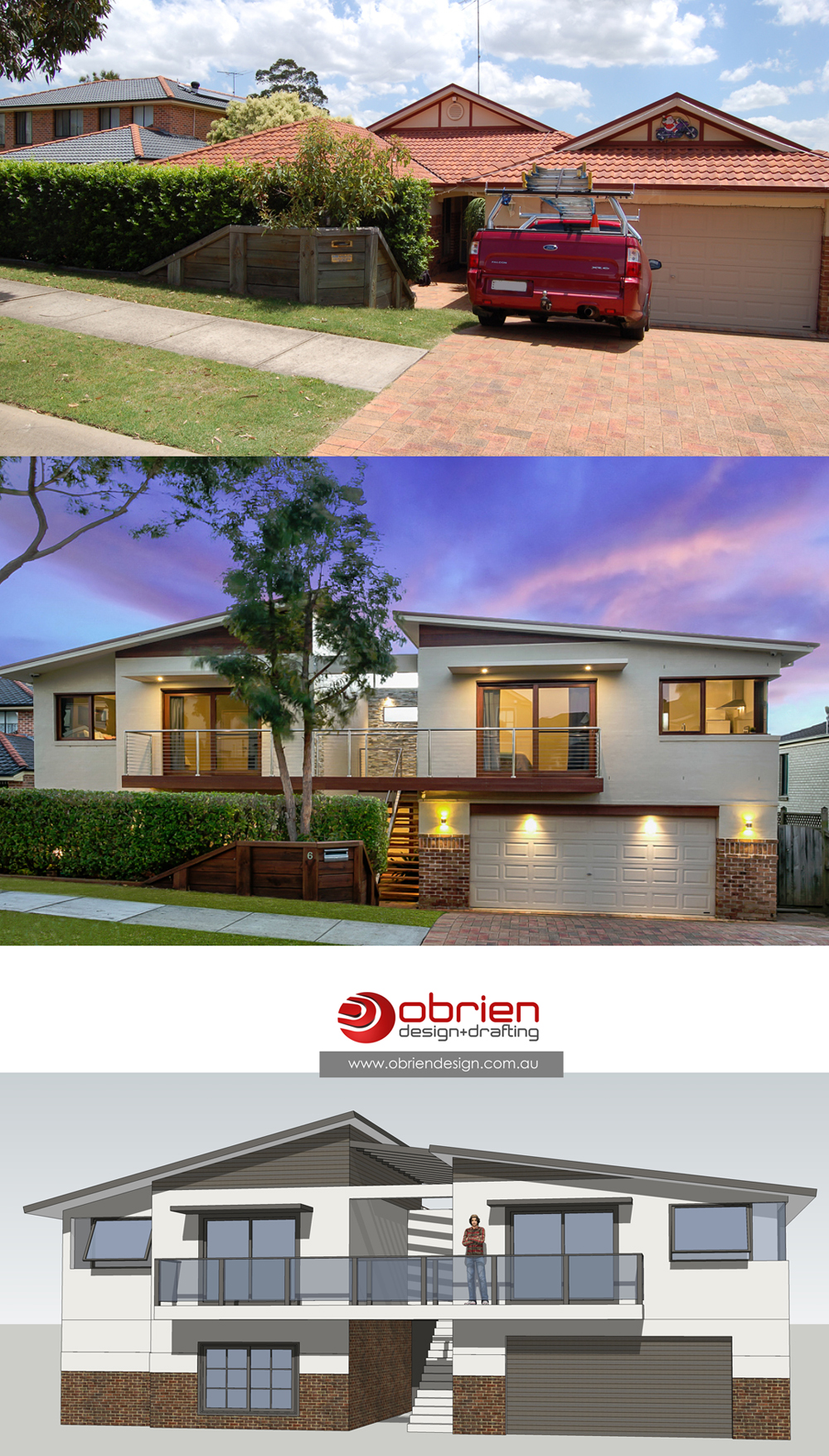 1st-floor addition
Here we have the original home, completed 1st-floor addition, and the 3D image at Kellyville.